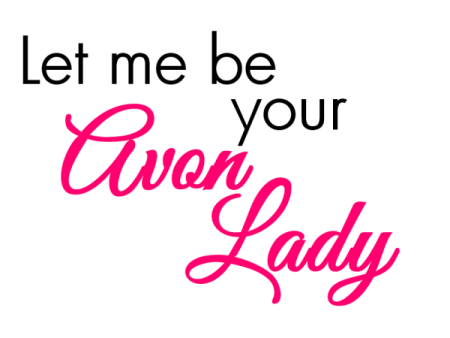 Whether you are an Avon Representative or an Avon Sales Leader, at some stage within your Avon Journey, you may experience your Order being put on Hold. This means that your Avon Order has been Held Back from Delivery by Avon for a reason. However, knowing what that reason is and what you can do to release your order for Delivery can be confusing, but it's often down to a couple of simple things and they can be resolved in minutes!
As an Avon Representative, your order may go on Hold, this means that your order can't be delivered and therefore, you can't receive your products to deliver to your customers!
Whether you place orders every campaign or every now and again, if your order has been held by Avon, you can resolve the issue and get your products in time for your Customers to pay, and you to earn an income!
So, Why Is Your Avon Order On Hold?
This is a common question and something that is asked on a regular basis and it's often down to a couple of reasons really. Each can result in your Avon Order being put on Hold, some being more common reasons that others, but regardless, they can effect your orders being delivered and therefore, cause issues within your Avon Business!
You can often find the information and things relating to your order being on Hold within your Avon Dashboard, however it's not always made clear and obvious as to why it's been placed on hold, also the Dashboard can sometimes show incorrect information, meaning that you could end up even more confused than before!
However, with the many reasons that we have listed below, you can look through and decide on one that could be related to you and your order being on hold!
Unpaid Previous Avon Orders
The most common reason as to why your Avon Order is on hold is often due to Unpaid Previous Orders. This is where you have placed an order with Avon in the past, but because you didn't have any previous debt, they have released your order, but it's remained unpaid, meaning that you can't order anything else.
This is more common to new Representatives with a lower credit amount, however it remains the same and could be the reason that your Avon Order is on hold!
To solve the issue and to have your order released by Avon, you need to pay the remaining debt in full. This means that you need to completely clear your account from Debt to be able to place your order.
You can Contact Avon, however they won't be able to do anything until you have paid for your Previous Debt. This is what they will tell you too when you contact them!
If you can't manage to pay your Avon Bill in Full, you may find that placing a future order is difficult with Avon as they often require full payment before release!
You don't have a credit amount on your account
Another reason that your order could have been placed on Hold with Avon is because you don't have any credit on your account. Again this isn't as common as unpaid orders however if you don't have a credit limit on your account, you can't get Avon Products in credit, then pay the bill, you have to pay for the products upfront.
This means that you may have to ask your Customers for Payment Upfront instead of placing the order and paying for the order and products once you have delivered the products to your Customer.
Your Business may have to work differently if this is the case and you may have to stagger your orders or collect money beforehand but if you can't pay first, you can't have your Avon Products and this will effect your income!
Maxed Credit Limit is the reason as to Why Your Avon Order Is On Hold
Much like the reason above with the Credit Limit, you may have a Credit Limit with Avon, but you may have spent your entire Credit Limit, meaning that you can't place any more orders as you already owe Avon your entire amount.
This effects New Representatives more than older Reps as you start with a Credit Limit of £250, however as you place orders and pay your Avon Bill, you will notice that your Credit Limit will increase over time.
Eventually, hitting your Credit Limit may seem impossible and require thousands of pounds worth of products, then you shouldn't have this issue! You should be able to place and receive as many orders and products as you want!
But if you notice that you have £0 Credit Remaining on your account, it's because you have spent too much of your credit with Avon and you need to clear your outstanding payment before you can order again!
Technical Avon Errors
From time to time, you may find that your Avon Order has gone on hold because of Technical Avon Errors. This doesn't happen on a regular basis, however it does happen and can be the reason why your Avon Order has gone on hold.
To find out if this is the case, you need to check that you are clear of debt with Avon, and that you have your whole credit limit available with Avon, if you do, great!
To resolve this issue, get in contact with Avon and explain that you have placed an order but it's been put onto Hold and they should be able to release the order for you!
Apart from contacting Avon, there is nothing else you can really do! You just need to Contact Avon or wait for them to fix the issue, one or the other!
Another reason as to why Your Avon Order Is On hold!
If your Avon Order is on Hold and you don't know why and you don't have any information as to why, you should either Contact Avon or speak to your Upline. Explain that your order hasn't gone through and that you don't know why and they should be able to give you some more information as to why your order is on hold and how you can resolve the issue!
If it's not for one of the above reasons, chances are that it's some form of error or mistake on Avon's Part and they will help you to resolve the issue and receive your order!
Want to give Avon a try?
You can Join Avon in just a couple of minutes by filling in our application form. The form only requires your basic information so that Avon can complete any necessary checks and complete your sign up!
Want to join one of our Sales Leaders? Click here to Join Avon with our Sales Leaders!
Once you have applied, a member of our team will be in touch to discuss the position and to process your application! Then that's it, you will be apart of our Avon Team and on your way to success!
Read our other blog posts!