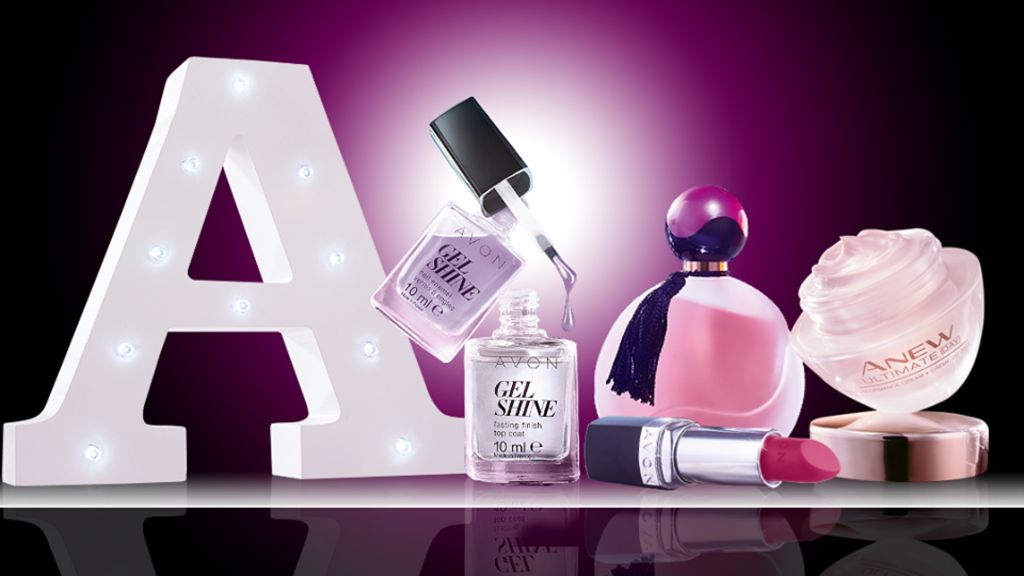 Deciding whether to join Avon or any job, in general, all comes down to how the working environment is and what the job is like. With Avon, finding out what life is like as a Representative can be difficult because it's not something that is often shown to people who want to Join Avon, however, the members of our Avon Team love what they do for a living and wouldn't change it for the world! In this blog post, you can find out more about what it's like to work for Avon and what your career entails with Avon as a Representative!
Deciding to Join Avon is only one step of the process, however finding out what it's like, working for Avon can often be difficult. In this blog post, you can find out more about Avon and what it's like being a Representative, selling products and building a business of your own!
Working for Avon is extremely flexible and means that you can work from home while still earning an income through the sale of Avon Products as a representative. We have a team of 50+ Representatives and we know that our Representatives enjoy selling Avon and enjoy the lifestyle that Avon provides!
Having the flexibility you want!
Unlike working a 9-5 job in an office, Avon provides the Flexibility that everybody dreams of having at work. While the majority of people work set hours in a specific location such as an Office or other work premises, with Avon you can work as long or as short as you want, wherever you want!
Alongside that, when you Join Avon, you are signing up to own your very own Avon Business! This means that you essentially work for yourself, meaning that you are free to implement sales tactics and work your business however you like!
Flexibility means that Avon works for everybody too. A lot of jobs require certain work hours and traveling too and from work which means that the range of people who can work for the said company is restricted. However, with Avon, you can join regardless of your other commitments! Do you have another job? No worries, you can work it around your job! You're a Mum? No worries, you can share books on the school run, schedule Social Posts, and more!
The Benefits of Working For Avon!
Joining Avon has a range of benefits that make joining Avon even more appealing than just owning a business and earning an income! Personal Discounts and more are on offer from Avon and you can have access to a range of Sales Tools & Products to not only help you with your Avon Business, but for you to enjoy too!
The benefits of Joining Avon include;
Discount On Personal Purchases!
20-25% Commission On Avon Sales!
Paid Every 3 Weeks!
Multiple Ways To Sell!
Access To The Beauty Bosses UK Facebook Group!
And So Much More!
So if you are somebody who wants to Join Avon or you are somebody who just wants to purchase Avon, you can have access to a range of benefits when doing so and you can save yourself money on your Favourite Products!
Representative Comments!
While joining Avon looks great, knowing what a job is like before signing up can be difficult! You might not know what to expect or you might not know what your team will be like! This is why we have included some of the comments from our Representatives in this blog post! Take a look below!
"I haven't been with Avon long but I can honestly say I'm so glad I joined. I have a full-time job as well as doing Avon but i work around my job and fit it in as and when I can. Avon is just a little extra cash for me but it gets me out and about meeting new people which I love. You can put as much or as little effort into it as you like and benefit from it still. I love Avon – their products are amazing!" – Lauren Johnson (Avon Representative)
"I've only been with Avon about a year but I can honestly say I've really enjoyed the experience. I was so nervous at first and didn't think I'd be able to do it but I'm a part of an amazing team of people who are ALWAYS willing to help. I've made new friends and became more confident due to Avon as well. I honestly feel like it's one of the best things I've done." – Jennifer Voy (Avon Representative & Sales Leader)
"Beauty Bosses UK is a team full of fantastic like-minded people. Our team all work together to maximize their income and grow their Avon businesses! From our Sales Leaders providing support to other representatives to Representatives helping each other, we work closely with our team to ensure that everybody achieves their maximum!" – Sami Hamilton (Avon Representative & Sales Leader)
What are you waiting for? Avon is looking for people just like you to come and work with our team!
Joining Avon is easy too!
You can join Avon and be a representative behind your very own Avon Business in just a few minutes! We have our application form here which you can fill out with your basic information for our team to process and sign you up!
So what are you waiting for? Get in touch and join Avon today!
Some Of Our Other Blog Posts: