As an Avon Representative or Avon Customer, knowing how to keep Covid-19 Safe with Avon is essential. As the pandemic changes and adapts across the United Kingdom, the way that Avon Representatives are operating to ensure that they are safe and secure when delivering orders and posting brochures. From taking Covid-19 Government Measures to Delivering Orders Safely, Keeping Covid-19 Safe With Avon is critical.
Keeping Covid-19 Safe With Avon is essential to the safety of both Avon Representatives & Avon Customers. As people mix between the delivery of orders and the collection of brochures, keeping Covid-19 safe is massively important.
Within this blog post, you can find out more about being Covid-19 Safe as an Avon Representative and how you can continue to operate your Avon Business while being safe. Alongside that, this article also includes information in regards to keeping safe as an Avon Customer too.
Do's & Dont's Of Covid-19 As An Avon Representative
Do's
Wear A Face Mask When Delivering Brochures, Orders & Door Knocking ✅
Keep A 2 Metre Gap Between Yourself And Your Customer When Discussing ✅
Knock And Take A Few Steps Back When Door Knocking ✅
Sanitize Your Hands Regularly ✅
Sanitize/Wipe Collected Brochures Before Storing Them ✅
Push For Contactless Payment Through Bank Transfer/Contactless Card ✅
Provide Contactless Delivery ✅
Dont's
Deliver Products Without A Face Mask ❎
Stand On A Customer's Doorstep ❎
Overly Touch Customer Products ❎
Touch Door Handles If Possible ❎
Forget To Sanitize Your Hands ❎
Stand And Chat ❎
The list above contains the Do's and Dont's in regards to Avon and the Coronavirus and the listed points are to ensure that you are Covid-19 Safe With Avon both as a Representative and a Customer.
The above information however, is only guidance and each Representative may deliver differently, it's up to your Representative and you as a Customer how you choose to operate with your Orders and Deliveries.
Delivering Products With Covid-19 Guidelines To Keep Covid-19 Safe With Avon
The main interaction between Avon Representatives and Avon Customers is the delivery process. While Avon Representatives do engage with customers when collecting brochures, more often than not, people just leave the brochure outside.
Avon Representatives are often required to knock on your door to deliver your order and collect money and while this hasn't changed massively, it has changed a bit to meet Covid-19 Restrictions.
The new Delivery Process with Avon is called Contactless Delivery. This is where your Representative delivers your Avon Order without being Face to Face with you as a Customer.
This has been displayed in the image above, which includes a visible diagram of how the Contactless Delivery procedure works, in the hope that it keeps people Covid-19 safe with Avon!
If your Representative isn't currently delivering your Avon Order safely, mention Contactless Delivery and they should know what you are mentioning and act accordingly!
Using Face Masks With Customers To Keep Covid-19 Safe With Avon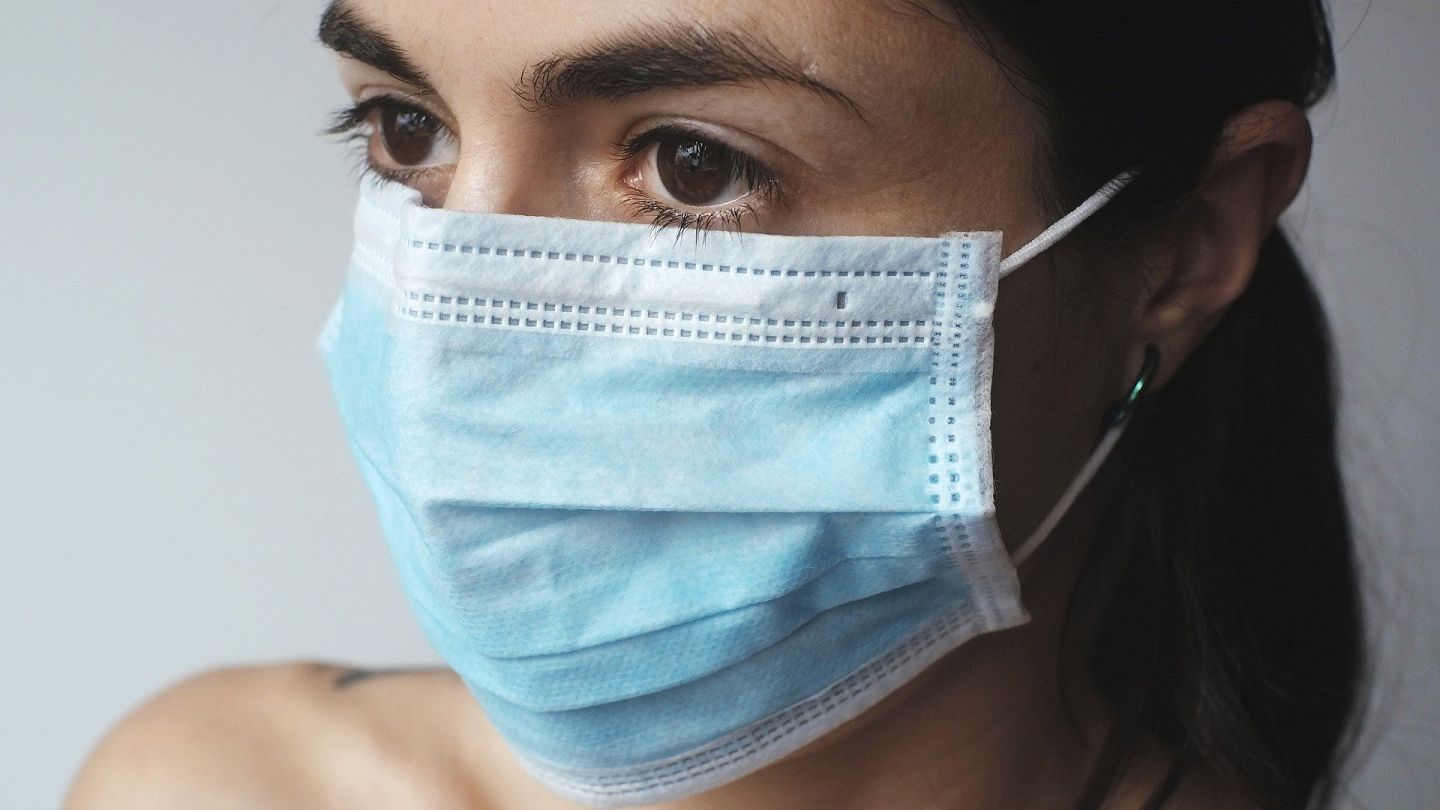 As Avon Representatives, you will come Face To Face with customers on almost a Daily Basis. This means that you are coming within close distance of Customers within your Avon Business and in turn, means that you could tramsit the virus.
This is where Face Masks come into action. As the Government States, you have to wear a Face Mask when you are near people outside of your household and Avon is no different.
While you may have customers that are happy to discuss Avon without masks, we would advise wearing one until you know otherwise, just to be Covid-19 Safe With Avon.
If you are carrying out a delivery procedure that means you don't come face to face, this isn't a problem as you aren't near anybody directly, therefore making you safe.
Face Masks have become a Government Requirement so it's just the same as entering another premises such as a shop, it requires a mask!
Preventing The Reuse Of Brochures To Keep Covid-19 Safe With Avon
As an Avon Representative, you will post and collect brochures on new streets and new addresses on a regular basis to build your customers and your income as an Avon Rep.
To do this, you may post brochures, collect and repost the same brochures elsewhere and as a result, one brochure may go around 2-3 people and this is where Covid-19 becomes an issue.
Unless you are able to sanitize your brochures before reposting and by sanitize, we mean clean every page, you shouldn't be posting brochures again after the first initial post, however, you need to build your Avon Business right?
When it comes to reusing brochures, you need to consider and keep in mind a few key points;
Is The Area Known For Elderly?
Would The Resident Have A Problem?
Is There Any Initial Risk?
If any of these are answered with a "Yes", then you probably shouldn't post a brochure to them that has been posted to somebody else prior to you posting the brochure. If you still want to canvas to them, then give them a brochure first and let them be the first ones to see and use the brochure.
However, as an Avon Representative, you need to build your business, so how you post and canvas is up to you and it's entirely your descretion.
Informing Your Customers Of Your Covid-19 Safe With Avon Procedure
As previously mentioned, as an Avon Representative and Customer, keeping Covid-19 Safe With Avon is essential and if not done correctly, it could result in you being unwell which is everything you don't want.
However, if you are making changes to yourself and your Avon Business in regards to Covid-19 and you are changing the way you work etc, you need to inform your customers of your Covid-19 changes.
This will ensure that your customers know how to act and work with you as a Representative to ensure that you are both safe with collecting brochures and delivering orders.
You can do this by posting on your Social Media Platforms or even by sending out a text message to your customers, just letting them know what to do, and what to expect when they are working with you as an Avon Customer & Representative.
By letting your customers know, everybody is on the same page when it comes to being Covid-19 Safe With Avon, meaning that you can continue to work and operate as an Avon Representative.
Hands, Face, Space To Stay Covid-19 Safe With Avon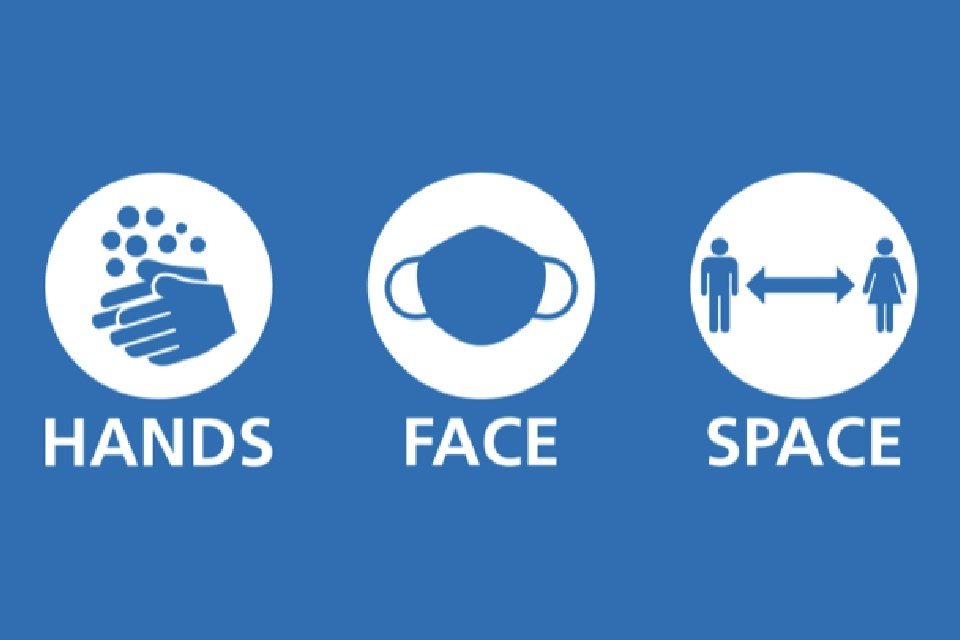 As the Pandemic progresses, the advice that the UK Government is sharing is actively changing as days go by. Part of this advise is the "Hands, Face Space" Campaign, which is promoting that you clean your hands, wear a face covering and keep your space, all of which is massively important.
But how does this work with your Avon Business? How can you remain safe when it come to Covid-19 with Avon? Of course you can follow the advise within this post, however following the UK Governments advise is also essential.
Ultimately, keeping you safe as an Avon Representative and keeping Avon Customers safe is the most important factor of this pandemic and by providing this advise, we hope that we are doing just that.
As long as you remain safe and follow "Hands, Face, Space" you should be able to continue with your Avon Business!
Can You Continue to Operate While Keeping Covid-19 Safe With Avon?
Absolutely, as long as you are carrying out extra measures when you are delivering orders and collecting brochures, you can continue to operate in a safe manner.
Can You Still Deliver Brochures?
Yes! You can still deliver brochures and orders as normal, as long as you are working to ensure that you are safe and following guidelines to keep Covid-19 Safe with Avon.
Will Avon Continue As Normal?
We are hoping so yes, as things change and progress, so is Avon but we are confident that Avon will continue to operate as normal.
Want to give Avon a try?
You can Join Avon in just a couple of minutes by filling in our application form. The form only requires your basic information so that Avon can complete any necessary checks and complete your sign up!
Want to join one of our Sales Leaders? Click here to Join Avon with our Sales Leaders!
Once you have applied, a member of our team will be in touch to discuss the position and to process your application! Then that's it, you will be apart of our Avon Team and on your way to success!
Read our other blog posts!