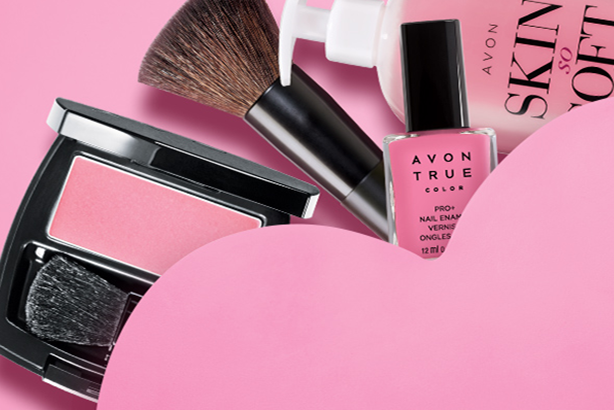 Recently, Avon moved to Parcelforce in regards to Representative Deliveries and with this change of courier, the process of Returns and Returns Labels has changed with Avon too. Returns Labels are used to return products from Customers of Representatives that they perhaps aren't too happy about or products that didn't arrive as expected. However, the process of returning isn't as easy as just handing your products to the delivery driver and you have to fill out a returns label with Avon. However, Avon gave representatives some Returns Labels when they first moved to ParcelForce but depending on how many returns you have completed, you may need some more Labels. In this post, find out more about how you can order more Returns Labels from Avon!
Ordering Returns Labels from Avon isn't as easy as it used to be when you would add the labels onto your order. You have to contact Avon and order them directly. In this blog post, find out more about how you can Contact Avon and How to Order More Avon Returns Labels!
In this blog post, you can find out more about Ordering Avon Returns Labels and how you can contact Avon to directly order Labels in order to process the returns of your customers.
Avon's Move To ParcelForce
Towards the start of 2020, Avon moved to ParcelForce for all of their Representative Deliveries. This resulted in Deliveries & Returns and the process behind the two changed slightly. While deliveries didn't change too much, returns changed in regards to ordering more Labels for your Customer Returns. Before, you could order your Returns Labels with your order from Avon at the end of each campaign, however for your ParcelForce returns labels, you can't order them when placing an order anymore, you have to contact Avon.
Avon sent out some Labels to Representatives when they first moved to Parcelforce, however, some Representatives may have used their Returns Labels over the previous couple of campaigns and they may need to order some more. That's what this blog post is about!
Contacting Avon to order returns labels
To order some more labels, you need to Contact Avon directly as a Representative and explain that you need some more Labels for your Returns. This process is extremely easy and you can Contact Avon a variety of ways including by Phone, By Live Chat, and more.
Ordering your Labels isn't something of a complex task either, you just need to ring or chat to Avon and ask for some more. They will ask for your Representative Number and Name and they will be able to place an order of labels for you on there end. They usually arrive in a couple of days meaning that they will be here before you place your next order. However if you do need them before, you can explain that you need them urgently and they will be able to send some out via express delivery!
How to Contact Avon to order more labels
As mentioned above, you can Contact Avon a variety of ways including via Phone, Live Chat, Email and more. Regardless of how you contact Avon, you are asking the same thing and having the same conversation!
To contact Avon via Phone, you need to ring 0333 234 5000 and explain that you want to order some labels. When you ring, you may be placed on hold as you are calling the Representative Line, meaning that it could be busy at certain peak times of the day. When you do get through, you will be asked for your Account Number along with your Name. If you have contacted Avon before, the chances are that your Phone Number will match your account anyway. Once you are speaking to a Representative Support Assistant, you just want to explain that you need to order some Returns Labels. They will be able to assist you with ordering some.
To contact Avon via Live Chat, you need to navigate to their Live Chat (You can click this to visit the Live Chat!). Once connected to the Avon Live Chat, you want to ask for your Labels the same as you would if you were on the phone to Avon. They will probably ask for your Account Number and Name before allowing you to access the Live Chat. This is because the Live Chat is for Representatives only!
You can also Contact Avon via Email – uk.contact@avon.com or even via Post – Sales Service Centre, Avon Cosmetics Limited, Earlstrees Road, Corby, Northamptonshire, NN17 4AZ. You will still be able to speak to the right people and order your Labels no matter what way you contact Avon!
Joining Avon is easy too!
You can join Avon and be a representative behind your very own Avon Business in just a few minutes! We have our application form here which you can fill out with your basic information for our team to process and sign you up!
So what are you waiting for? Get in touch and join Avon today!
Some Of Our Other Blog Posts: