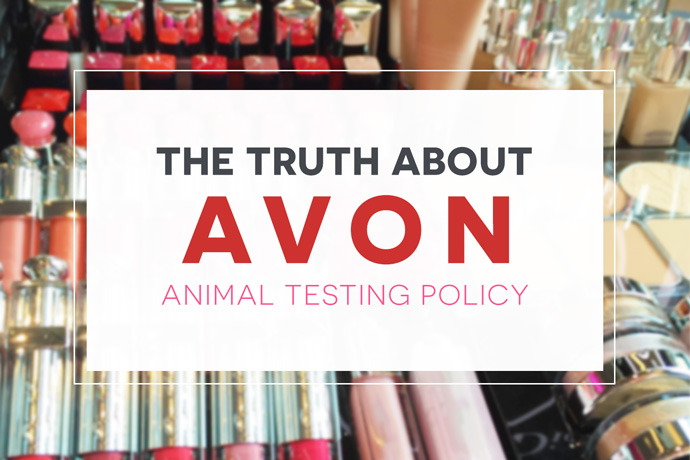 Across the world, a lot of people are under the impression that Avon tests their products on Animals before releasing to the public. This is an ancient test that makeup and cosmetic companies used to use decades ago to test how safe or unsafe a product was before releasing to the public. In 2020, the majority of makeup & cosmetic brands don't test on Animals and test the safety of their makeup another way, but people still think that Avon tests on Animals.
Avon doesn't test on Animals and has worked hard as a brand across the globe for the last 3 decades to stop the testing of makeup on Animals and in 2019 they became the first global beauty company to operate in China and not test on Animals across all of their worldwide brands!
However, even though Avon is the first brand to operate in China while not testing on Animals, a lot of people on Social Media and other places are still under the impression that Avon do test on Animals and it often causes the odd comments on Social Media posts, relaying the wrong information!
A Global Stand Against Animal Testing
Across the world, Avon has a goal of delivering products that meet customers needs without compromising their commitment to Animal Welfare. This is done through their High Product Safety Standards and their adherence to Regulatory Requirements.
Alongside meeting their Goal, Avon also work closely with the PETA and the PETA celebrates Avon's Long Term Commitment to ending all Cosmetic Testing on Animals everywhere in the world.
"PETA celebrates Avon's long-term commitment to ending all cosmetic testing on animals everywhere in the world, and we know millions of consumers will too. Avon's support for non-animal testing methods has made a meaningful difference to the development, utilization, and acceptance of alternatives to animal testing." – Kathy Guillermo, Senior Vice President, PETA 
Supporting HSI's Campaign #BeCrueltyFree
Avon supports the HSI campaign of #BeCrueltyFree, calling to outlaw all Cosmetic Animal Testing in key global beauty markets.
"We are delighted to count Avon among our #BeCrueltyFree campaign supporters as we work with lawmakers across the globe toward meaningful policy change that reflects our shared vision of cruelty-free beauty." – Troy Seidle, HSI Vice President for Research & Toxicology
Avon works with numerous global charities and organisations to ensure that beauty companies don't test on animals anywhere in the world. The testing of animals is something of an ancient practise and a practise that is not carried out by Avon Cosmetics or any associated companies or brands.
Does Avon test on animals?
No. We were one of the first companies in the world to stop animal testing 30 years ago and in 2019 became the first global beauty company* to end animal testing across all its brands** by stopping animal testing for China. Ending animal testing across our entire portfolio of brands is another step in this journey and builds on our 30 year history of working to end animal testing, alongside our partners.
How does Avon ensure the safety of its products without animal testing?
The safety of Avon's customers is of paramount importance and we substantiate the safety of our products using well established non-animal testing methods such as applying existing data, computer modelling, and in vitro testing to ensure the safety of Avon-branded cosmetics products.
What else is Avon doing?
Alongside ending animal testing across all our brands, we're working hard to incorporate more plant, natural and synthetic based ingredients into our products without having a negative impact on our precious planet and its resources. Our recently launched Distillery range comprises vegan-friendly products composed of concentrates crafted through a rich distillery process, housed in environmentally conscious packaging.
How did Avon stop testing on animals in China when it is required by law?
We reformulated some of our products and changed other ranges, which means they don't need to undergo animal testing in China. 
Why didn't Avon stop selling products in China long ago?
We've been committed to ending animal testing for 30 years, but we are also committed to meeting our customers' needs in China, growing our business there and supporting our Boutique Owners – women who are building their own businesses through selling Avon. 
Why don't Avon products carry a "cruelty-free" logo?
We've worked with organisations to drive for positive change on animal testing for 30 years, and have partnerships including the Institute for In Vitro Sciences, FRAME and Humane Society International. We're very proud to feature their logos in our materials and support their valuable work. Now that we've ended animal testing across all of our brands, in every country where we sell, we'll be working towards further cruelty-free certification.
Joining Avon is easy too!
You can join Avon and be a representative behind your very own Avon Business in just a few minutes! We have our application form here which you can fill out with your basic information for our team to process and sign you up!
So what are you waiting for? Get in touch and join Avon today!
Some Of Our Other Blog Posts: