Sales Leader & Representative, Amy Woodward has been running her Avon Business for 6 years and she has built her Avon Business massively over the course of her Avon Journey, Recruiting Representatives, and Selling Products across the United Kingdom. She has worked on her Business from the Start and has been building her Business for the last 6 years, allowing her to build an Income as a result of Selling & Recruiting for Avon!
Amy Woodward Avon is a Sales Leader & Representative that has been building her Avon Business and Income for the last 6 years, allowing her to build a Full-Time Income and Grow an Avon Business, Working From Home allowing her to be flexible!
But how did she do it? How did she build her very own Avon Business? And who exactly is Amy Woodward Avon? You can find out more about Amy Woodward and how she started her very own Avon Business within this Blog Post!
Who Is Amy Woodward Avon?
As mentioned, Amy Woodward is an Avon Representative & Sales Leader based in the United Kingdom. She works independently with Avon to Sell Avon Products and Recruit Avon Representatives in order to earn an income within each campaign!
She is also apart of the VIP Leaders along with Michelle Kirkbride and she is working her way to the top of Avon Leadership by building a Team of Top Representatives who all work to Sell Avon Products and as a result, earning an income.
Based in South Yorkshire, she is local to our Main Sales Leaders and she is building a Team and an Avon Business across the United Kingdom! She has grown her income and business massively!
She has build more than a Small Avon Business, she has build an Avon Team, A Family, A Lifestyle!
More Than A Job For Amy Woodward!
Like a lot of Avon Representatives & Sales Leaders, Avon is more than a Job, it's more than a source of income each campaign, it's a lifestyle! This is due to how Flexible Avon is and how it can work around other life commitments and this is no different for Amy Woodward Avon!
She works with Avon and she loves it, just like most Representatives do! Working to better her Team, her Sales and Herself, all through what she Sells and who she Recruits to Sell Avon as a Representative!
Amy Woodward Avon is somebody who has worked hard on her Avon Business and as a result, Replaced her Full-Time Income and now she Works From Home and she works on her Avon Business daily!
How Has Amy Woodward built Her Avon Business?
While she has used all of the Avon Outlets, selling Avon through Physical Brochures, Social Media, Online Store and more, she has really build her business over the last year through the Lockdown Period.
Using Facebook, she has been sharing her Digital Brochure, along with her Online Store Link to Sell Avon Products online, while also posting her Recruitment Link too, to grow her Avon Team!
She has been doing this for the last couple of years and it has really skyrocketed and grew her Avon Business! However, it doesn't stop there! It doesn't stop at this bit of success!
She is continuing to work on her Avon Business, learning more about Online Selling and Selling Avon so that she can continue to grow and benefit from her Avon Business, both online and offline!
However, even though she is Selling Online through Social Media and her Online Store, she hasn't forgot about her other customers! She still delivers Physical Brochures to her Elderly Customers and she ensures that all of her customers receive 100% of her efforts and customer service!
Can You Build An Avon Business Like Amy Woodward Has?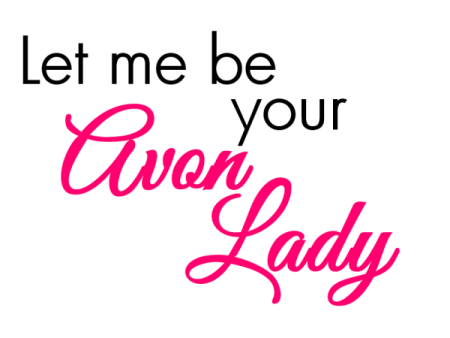 Absolutely. You can Join Avon and start promoting and growing your Avon Business both Online & Offline through Social Media, your Online Store, Digital & Physical Brochures, and much more!
You can be behind your own Avon Business, just like Amy Woodward and you can start replacing your income in just a couple of minutes!
Apply to Join Avon today and get behind your very own business, maybe you can't rise through Avon and build a bigger team & sales than most Avon Representatives?
More About Amy Woodward Avon!
Where Is Amy Located?
Amy is based in South Yorkshire, however, she has a team of Representatives across the United Kingdom, all selling Avon to Customers in return for a commission!
Is Amy A Representative?
Amy is an Avon Representative & Sales Leader that is working to achieve Sales and Representatives as part of her team!
Can Anybody Build A Business With Avon?
Absolutely! Anybody can Join Avon and with the right amount of hard work and dedication, you can build a Avon Business that can replace your Full-Time Income!
How Can You Get Started Like Amy?
Getting Started with Avon requires you to Join an Avon Team like ours! You can Join Avon by Applying To Join on our Website!
Want to give Avon a try?
You can Join Avon in just a couple of minutes by filling in our application form. The form only requires your basic information so that Avon can complete any necessary checks and complete your sign up!
Want to join one of our Sales Leaders? Click here to Join Avon with our Sales Leaders!
Once you have applied, a member of our team will be in touch to discuss the position and to process your application! Then that's it, you will be apart of our Avon Team and on your way to success!
Read our other blog posts!